"Due to market volatility, my portfolio may collapse by around 20% in 2022, but while working with Chris, it has increased by at least 3 to 5 times, reaching six figures." - Kurt Ng, President of FSMA (Financial Services Managers Association) and Founder of PAG Advisors, leading a team of fast-growing 25 advisors team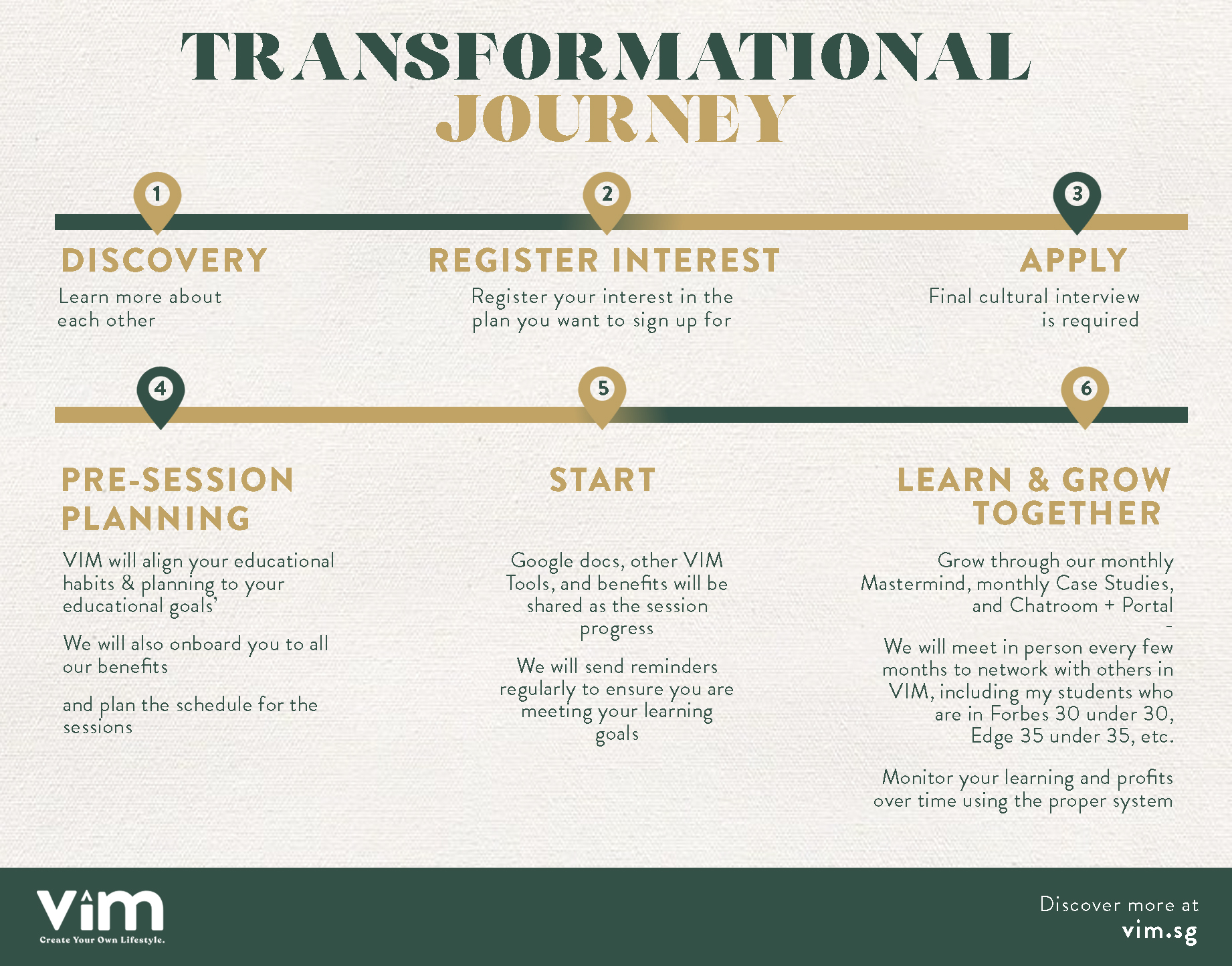 Transforming Lives Through Education

In our Discovery Call, we will learn more about each other and how VIM focuses on teaching students in a high-touch and more effective learning structure of 1-1 or small groups instead of large groups of 20-30 pax or more.
You will also get more detail on getting inside our interest list before applying to join our high-quality network in our #VIMFamily that consists of my mentees and students who are in Forbes 30u30, Edge 35u35, TEDx Speaker ,etc.

"VIM has been a good reminder for me as someone who has been investing for a while about the principles of value investing. I have learned value investing before, but I think Chris and everyone in the community bring a different perspective as to how he views companies, which I think is important for us as investors. Great to be part of this community." - Lance Quek, Chairman of The Business Angel Network of Southeast Asia - Asia's oldest angel investment network

Thanks for submitting your information! Please continue with the checkout process.