"Due to market volatility, my portfolio may collapse by around 20% in 2022, but while working with Chris, it has increased by at least 3 to 5 times, reaching six figures." - Kurt Ng, Founder of PAG Advisors, leading a team of fast-growing 25 advisors team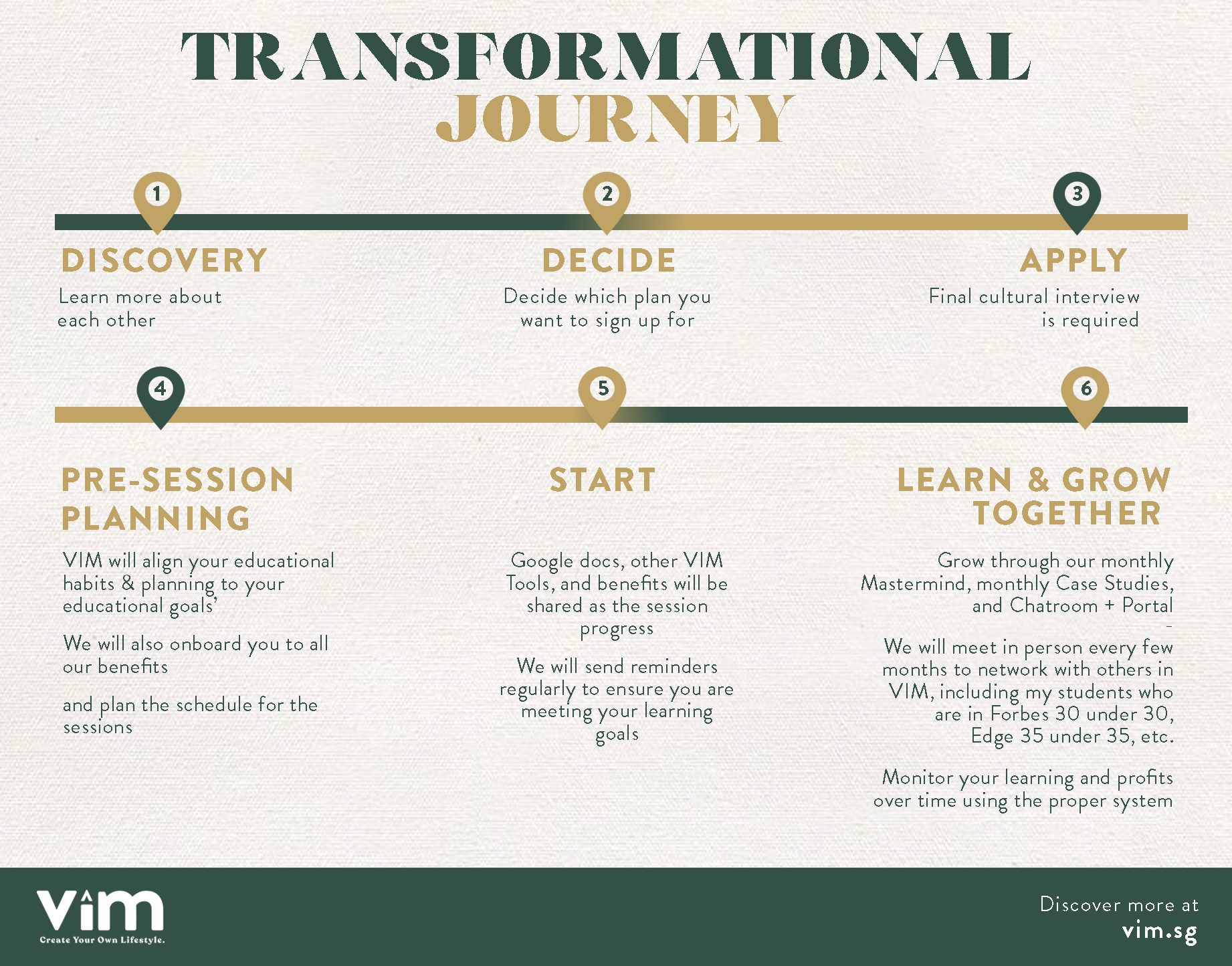 Learn how we Transform Lives

In our Discovery Call, we will learn more about each other and how VIM focuses on teaching students in a high-touch and more effective learning structure of 1-1 or small groups instead of large groups of 20-30 pax or more.
And join our high-quality network in our #VIMFamily that consists of my students who are in Forbes 30u30, Edge 35u35, TEDx Speaker ,etc.


Thanks for submitting your information! Please continue with the checkout process.